Beyond our comfort zone - spreading KDE software to non-free platforms
Speaker: Stuart Jarvis
KDE has historically been focused on providing a highly usable, beautiful and integrated computing experience on free software operating systems. Deploying KDE software other systems was not straightforward and so our development and promotion efforts have been centered on the users of Linux and similar platforms. We have well established channels of communication with this audience through attendance at Free Software events, writing articles in Free Software magazines and producing articles for KDE Dot News that are syndicated by many of the Free Software news sites. Most Linux distributors also include our applications in their distribution, either by default or as a download or install-time option.

With Qt4 being released under the GPL for all platforms, porting our applications to Windows and Macintosh became easier. However, progress and take-up has been limited, due to some technical problems, limited numbers of contributors and a lack of promotion. Windows and Macintosh users do not routinely attend the kinds of events or read the kind of publications that we currently engage with. Therefore, the cross-platform capabilities of KDE software are really only appreciated by those who already use our software on a free platform. If we want to realise the full potential of cross-platform KDE applications and of the KDE Platform as an attractive multiple operating system development base, we need to attract more users and contributors on these platforms.

The talk will weigh up the potential costs and benefits of actively promoting our software to Windows and Macintosh users. It will also question whether our current package delivery system is suitable for these audiences, based on personal experience, and whether the Software Compilation has any relevance to Windows and Mac users.

I will suggest ways in which we can make our marketing more effective for a non-Linux audience. This may require the use of new communication channels and tailoring of our message for different audiences. Can we explain the importance of software freedom? Do we need to? Finally, I will argue that we need a much more application-focused promotion effort to spread flagship KDE applications - those that are arguably the best in class on all platforms - not just to Windows and Macintosh users but also to Linux users who choose not run a Plasma Workspace.
Stuart Jarvis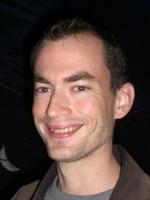 Stuart is a scientist based in the UK. He first experienced Linux and KDE software in 2003 while at university, was hooked and has used KDE for his home desktop software ever since. Late in 2008, he wrote my first article for KDE Dot News and since then has been increasingly involved in Promotion Team activities, attending the Booth, Web and Promo sprint in November 2009. The largest part of his contribution in terms of time is probably editing articles on the Dot, but he has assisted with the rebranding effort and promotion of the 4.4 release of the Software Compilation. Within the past six months he has written KDE- related articles for Linux Journal, the Google Open Source Blog and, of course, the Dot. He has a particular interest in the use of KDE software by scientists and on Windows.