Press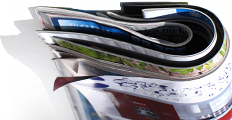 Pressroom
Members of the press can use a special press room at Akademy to prepare, write and do interviews. If needed interviews can be arranged.
Please contact Jos Poortvliet (details below) for inquiries if you want to talk to someone specifically.
Press conferences
Saturday, 3rd July, at 13:00 a press conference will be arranged with the keynote speakers and some prominent KDE community members.

A second press conference discussing the events of the last week will take place on the last day of the conference, a time and place are still to be determined.
Information
A press package with informational material will be available for people registered as journalists. It is recommended to mention in the comments area you're a journalist during registration, as we don't have a specific way to register this. You can also find press information about KDE on the KDE Presspage.
Contact
For more information contact Jos Poortvliet (jospoortvliet AT KDE DOT ORG)
More information for press, both visiting journalists and online visitors will be published soon!